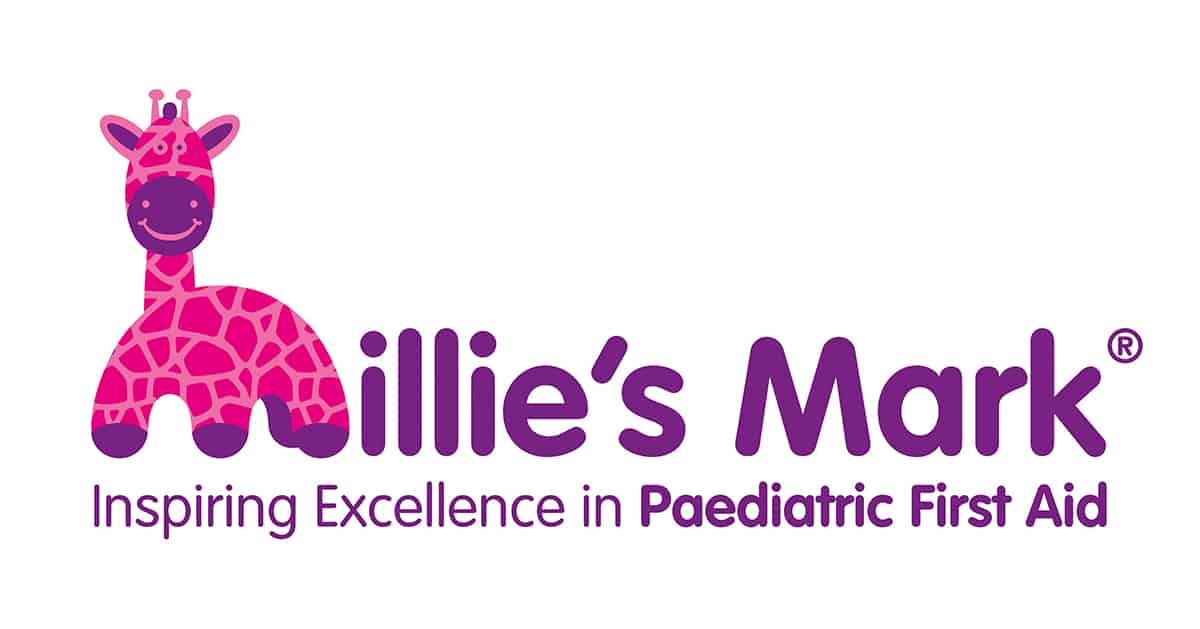 28 Feb

Daisy Chain Childcare is awarded the 'Millie's Mark' quality award

Daisy Chain Childcare have been awarded Millie's Mark. The quality mark has been awarded by National Day Nurseries Association (NDNA) in association with the Department for Education and Millie's Trust.

We have been working closely with Mille's Mark to ensure that we hold and follow stringent health and safety policies so that we're equipped to provide a highly safe environment for our children.

Having gone through the assessment process it was reassuring to know that we already had a lot of the safety process already in place.
"The health and safety of the children in our care has always been first and foremost in our practice but Millie's Mark has enabled us to raise our level of care to even higher standards. We have always trained all our staff in paediatric first aid as part of our mandatory training plan but going through the Millie's Mark accreditation process enabled us to pause and review every aspect of our training programme and day to day practice." Jo Gomersall, Managing Director and co-founder
The award also affirms our competence in providing paediatric first aid and this and has been extremely well received, "Becoming a Millie's Mark nursery is a clear indicator to parents that our team has strived to meet the highest standards and to reassure them that their children are safe.", Jo Gomersall, Managing Director and co-founder.
"The award was a great team effort. Meeting the Millie's Mark criteria also help to ensure that staff are able to keep children safe by further minimising risks and accidents.", Helen Stoner, Training Manager.
The process has taken us around three months to achieve. It has been extremely insightful.
Our children's health and safety welfare is extremely important to us and we will always continue to develop this over the 3 years before we go through reassessment.
We'd like to thank all our teams for their hard work during the assessment, special mention to Helen Stoner our Training Manager.