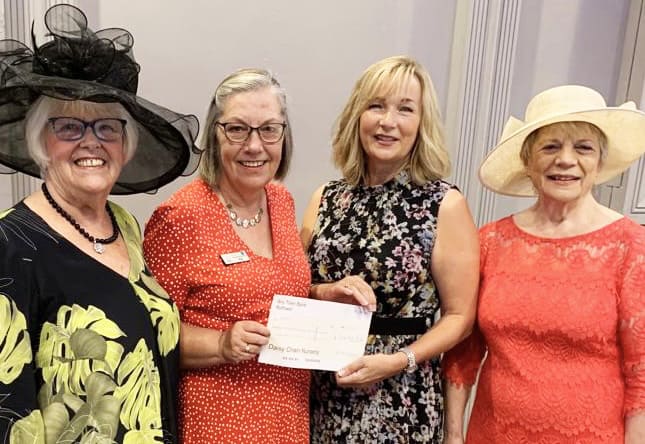 24 Sep

Daisy Chain Childcare raises £2491 for the NSPCC

From left to right: Wendy Abbershaw, Pat Barton (NSPCC), Jo Gomersall Managing Director, Denise Wilson Company Secretary (Daisy Chain Childcare)
Venue: Oulton Hall, NSPCC Ladies' Lunch

Daisy Chain Childcare raises £2491 for the NSPCC (Oulton and Woodlesford branch)

We are absolutely thrilled to announce that, we've raised £2491 this year to support the NSPCC through our summer events.

Our annual Sport's Days and graduation events are not only a great way to celebrate the progression of our little ones into 'big school', but also give us the chance to catch up with our community, have loads of fun and of course raise money for our chosen charity, the NSPCC. We've smashed all the previous year's fundraising total in 2022 by holding games, raffles, races, face painting, bake sales and music all in support of this great charity and the wonderful work they do with children and young people.

This year has not been without challenges for our nursery sites, and being able to hold these events again, after covid has been an absolute delight once more. We can't thank our team enough for going that extra mile with their creativity and commitment to this year's events.

The NSPCC is a charity very close to our hearts. Whilst we pride ourselves in working with synergy with parents and carers to give their children the best start in life, there are children across the UK who aren't as fortunate from a young age.

We'd like to thank everyone who helped make our Sports Days possible including our team, our customers and all friends of Daisy Chain who helped donate items for the raffle which helped us raise these important funds.