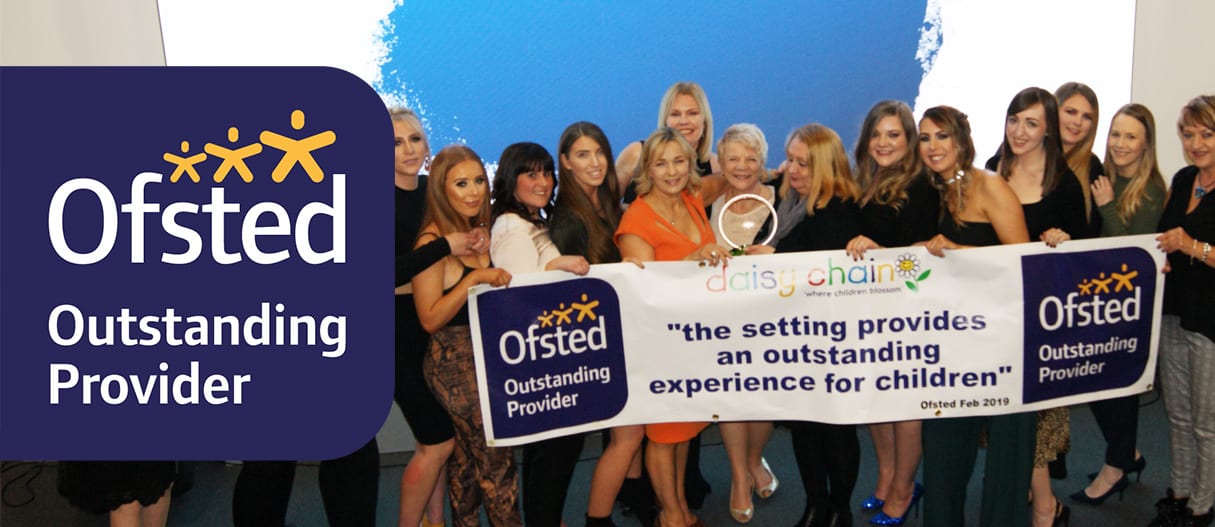 27 Feb

Ofsted rates Rothwell and Lofthouse sites as 'Outstanding'

Two Daisy Chain Childcare sites have been awarded an 'Outstanding' rating by Ofsted.

A fantastic start to the year – Lofthouse Daisy Chain was awarded in January with Rothwell Daisy Chain being awarded in early February.

As a small chain of family-run nurseries, we are over the moon to receive such an accolade. We put a lot of hard work into making sure that our offering creates the kind of safe and fun learning environment that we know our customers expect. Far from providing 'just childcare', we include regular special events and workshops, we often welcome Zoolab and hold special French and Music sessions which are extremely fun and educational for our children.

The Ofsted inspection reports state how children make "exceptional progress." and that "children rapidly grow in confidence and self-awareness".

Further statements from the report reference our passionate teams, the excellent care and learning opportunities that we offer our children whilst also praising the "highly inspirational management team have an extremely clear vision for the future development of the nursery".

Jo Gomersall, Managing Director and co-founder of Daisy Chain mentions how important a passionate and driven team is in providing childcare across the company.

"We are always striving to develop our service and I am delighted that our team's hard work and dedication has been recognised.  When we recruit, we always look for that something extra, a passion for giving children the best start in life and I'm pleased to say that the dedication of our team shines through in the inspectors' judgements."

We welcome all current and prospective customers to read the Ofsted reports by following the respective links below.